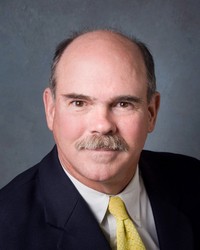 Talon Asset Management, LLC is an independent financial services firm specializing in stocks, mutual funds and natural gas partnerships.Talon also plans and executes commodity hedges for corporate and individual clients in the agricultural and energy markets. Traditional investment products and plans are also offered in order to meet your financial objectives and needs.
Talon Asset Management LLC was established in April of 2009, by financial advisor, Markham B Dossett in order to serve his clients more effectively and give them the opportunities and flexibility their financial goals deserved.
We encourage you to explore our web-site which has been designed to provide information regarding a variety of financial topics. The "Learning Center" offers several tools and articles such as calculators, newsletters, iMoney, tax library and a glossary that may assist you in formulating investment decisions.
Due to the daily fluctuation and volatility of the commodity markets, it is important that any information such as research, quotes and data be related as current or "immediate"; therefore, financial advisor, Markham Dossett is available to discuss the specifics of these markets via telephone contact.
If you should have any questions, or wish to schedule an appointment to discuss your specific questions, you can e-mail us at markham@talonam.com or call 254-848-9390. We look forward to hearing from you.
Futures trading involves significant risk of loss and may not be suitable for everyone. Therefore, carefully consider whether such trading is suitable for you in light of your financial condition.
Covered by Medicare? Discover how observation status can impact your out-of-pocket costs and eligibility for post-hospital skilled nursing facility coverage.

See three options that may help you bridge the health insurance coverage gap between retirement and Medicare eligibility.

Fundamental factors that can affect the short- and longer-term performance of equity REITs, including taxation of REIT shares.

Explore the cost of the longest government shutdown in recent history, from its economic impact to its effect on public safety and services.